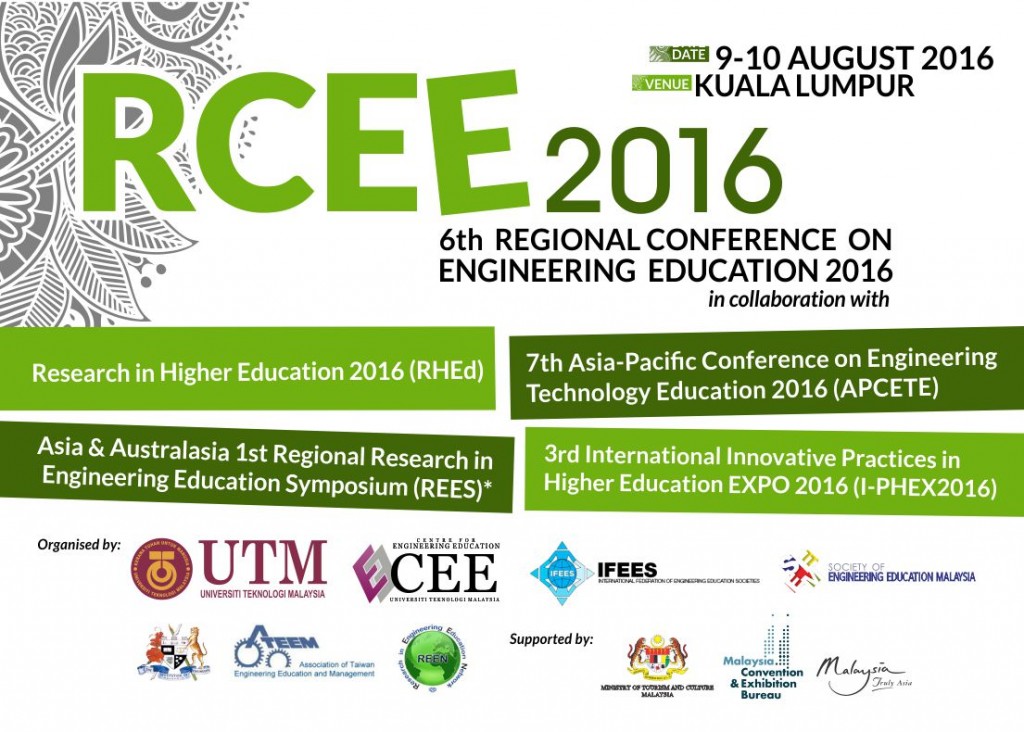 FULL PAPER SUBMISSION GUIDELINES
Due to popular demand, we are still accepting full paper submissions to the conference with a hard deadline on 25th May 2016 (CLOSED).
Authors who did not get the chance to submit their extended abstract through EDAS may submit their full papers by direct e-mail to Ms Faizah Jaffri (faizah-sps@utm.my) or Ms Wan Izzati (wa.izzati@utm.my). You are required to attach your EDAS email ID along with your submission, so that the committee will be able to register you to the conference manually. If you do not have an EDAS ID, please register here.
For authors who have submitted their extended abstract through EDAS, you are required to submit your full papers through EDAS.
All papers should be a maximum of six (6) pages and must follow the conference paper template, which can be downloaded here.
RCEE-RHEd FULL PAPER TEMPLATE
Revised full paper should be submitted (submission after corrections are made based on the reviewers' comment) together with the copyright form, which can be downloaded here.
RCEE-RHEd-copyright
Further information about this event, please go to the links provided:
1. RCEE 2016 Committee Members
2. RCEE 2016 Participation Fees
3. RCEE 2016 Submissions
For further information, please do not hesitate to contact us.