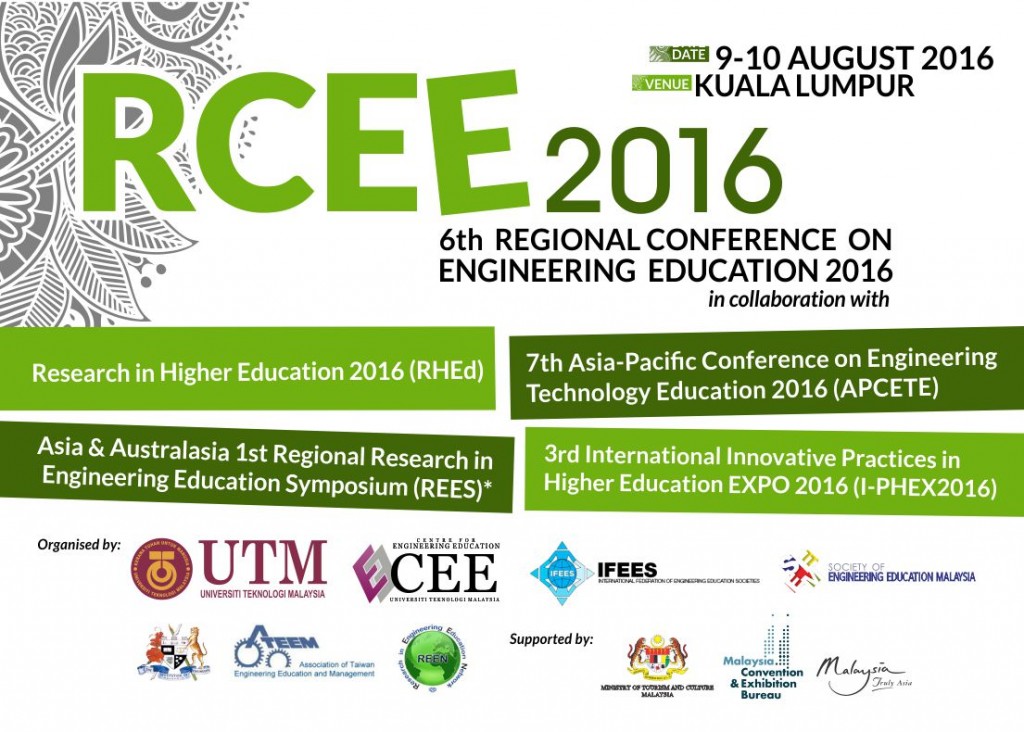 CALL FOR SPECIAL TRACKS
You are invited to share and expand your practices and research among the community of practice in these special tracks. Do not miss this chance to network and discuss with other innovative leaders who are addressing some pressing issues in Engineering Education. If you would like to be invited as a distinguished speaker in one of the special tracks, please email your biodata (100 words) and abstract (200-300 words) to Dr. Mohd Fadzil Daud at fadzil@utm.my by 15 June 2016 (CLOSED) (. Please indicate your chosen track in your application.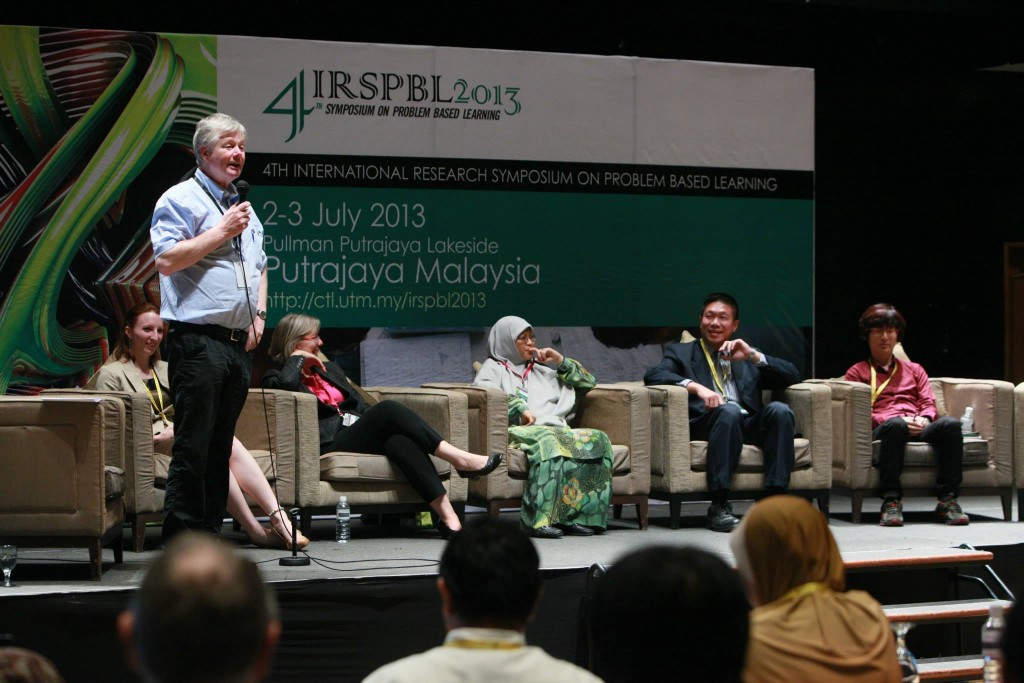 Student Centred Learning
Preparing quality educators is a challenge in developing and developed countries. Over the years, a variety of approaches have been practiced such as active learning, cooperative learning, problem-based learning, project-based learning, case studies, etc. to foster students' interest and strengths. Therefore, this special track aims to gather experts, researchers and practitioners with diverse perspectives to share their practices and research findings in addressing the challenges.
Chemical Engineering Education
Chemical engineering encompasses a wide set of disciplines including industrial chemistry, process systems engineering, biochemical engineering and material engineering. The areas in which chemical engineers are active extend far beyond the boundaries of the chemical industry. This expansion in the role of chemical engineers, together with new requirements from the society, fast moving technical development, etc. raises major questions concerning the need for new directions of chemical engineering education. Therefore, this special session is targeted for chemical engineering academics and researchers, to discuss ongoing changes and development in chemical engineering education.
STEM (Science, Technology, Engineering, Mathematics) Education
STEM Education has been the focus in various levels of the community due to the demand for highly skilled workers that are literate in STEM. However, the poor global achievement and enrollment of students in STEM at school and university levels have raised many questions on students' interest and ability, the quality of instructional methods, and the curriculum. Therefore, this special session is designed to gather researchers and practitioners in STEM Education to share ideas, activities and issues related to STEM Education to provide insight on future actions in advancing STEM Education in the region.
Service Learning
The purpose of this track is to provide an unprecedented opportunity for sharing issues that require bold global actions. The focus will be on building transnational relationships and participation in service-learning. These focal points will be threaded throughout the presentation to allow meaningful dialogue among academicians, community partners, students, and other professionals.
The aim of this track is to (i)increase the scientific contribution to service-learning, (ii)strengthen networking between different institutions of higher education and community partners on a global scale, (iii) enhance student engaged citizenship, (iv) proliferate participation through both theoretical and applied service-learning as an innovative and transformative pedagogical tool in higher education. Discover how service-learning is implemented from all over the world.
Further information about this event, please go to the links provided:
1. RCEE 2016 Committee Members
2. RCEE 2016 Participation Fees
3. RCEE 2016 Workshops
4. Registration Information
For further questions, please do not hesitate to contact us.