Catch our live streaming CEE Webinar Series at CEE Facebook and CEE YouTube channel. Videos also available after the live streaming. Click on the title of the webinar to watch the video.
---
Upcoming Webinars
ISP FORUM: Success & Failure Factors in University by Ms. Arinah Mariam Aminudin, Ms. Zulfida Mohammad Hafis Mohd Shafie, Mr. Tan Boon Siang, and Dr. Aishah Rosli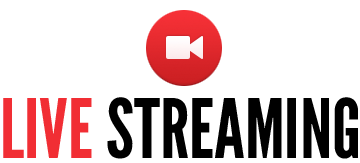 Date: 17/11/2021
      Time: 1400 Hrs – 1630 Hrs
PANEL OF SPEAKERS
🔶Panel 1: Arinah Mariam Aminudin
Junior Coastal Engineer at
Dr. Nik & Associates Sdn. Bhd
🔶Panel 2: Zulfida Mohammad Hafis Mohd Shafie
PhD Candidate at
Universiti Sains Malaysia / University of Lorraine
🔶Panel 3: Tan Boon Siang
Customer Executive (National Customer Management) at
Nestle (Malaysia) Berhad
🔶Moderator: Dr.Aishah Rosli
Lecturer, School of Chemical & Energy Engineering, Universiti Teknologi Malaysia
Past Webinars
Engineering Overview Forum: Why I Wan to be an Engineer? by Dr. Nor Farida Harun, Dr. Gurbinder Singh, Madam Noor Aisah Tawab, and Assoc. Prof. Ir. Dr. Mimi Haryani Hassim.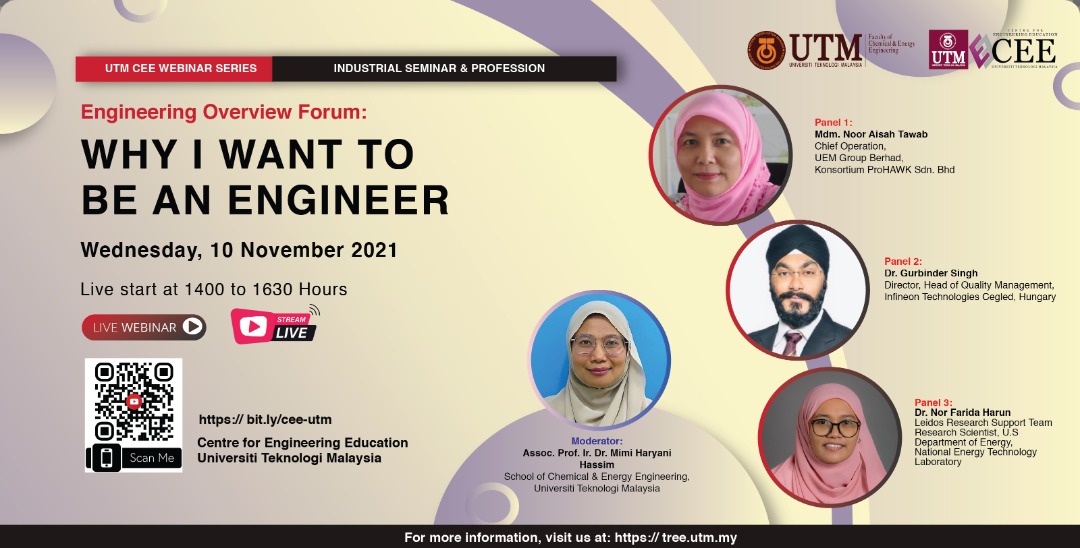 Engineering Ethics: The Guiding Conscience to Shape Tomorrow's Exemplary Engineers by Ir. Dr. Muhamad Fuad Abdullah, Madam Noormahani Harun and Ir. Ts. Dr. Zaki Yamani Zakaria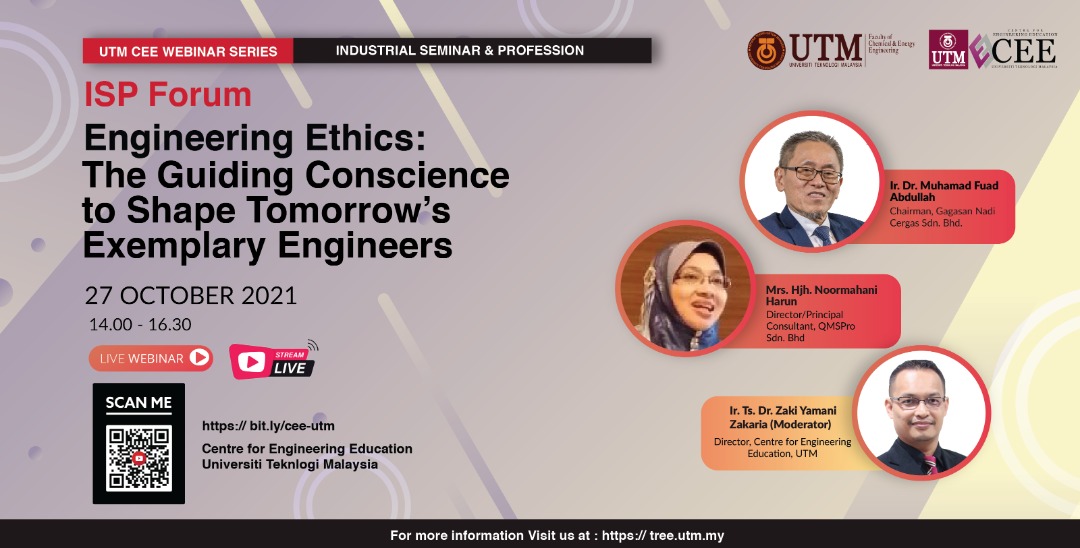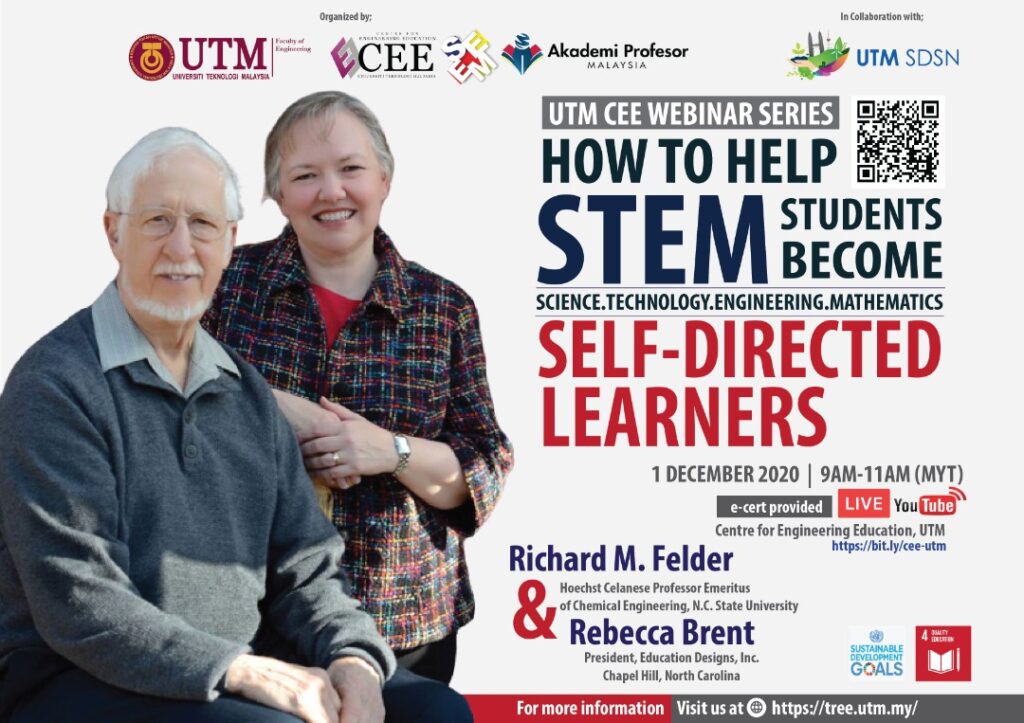 ---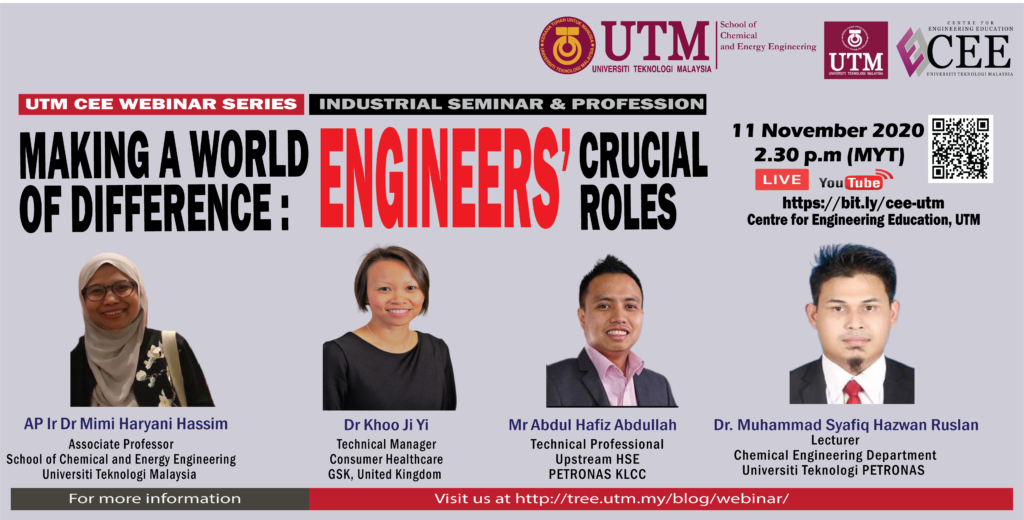 ---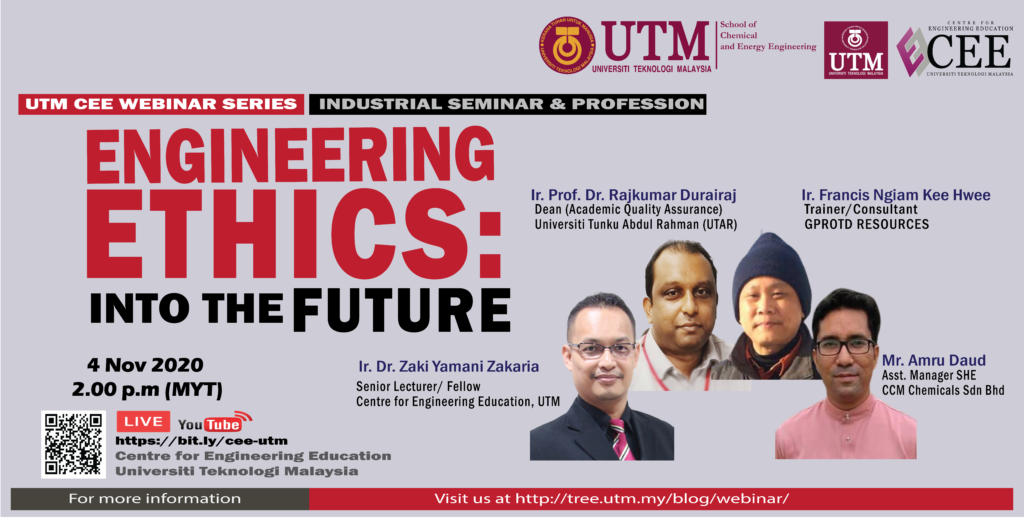 ---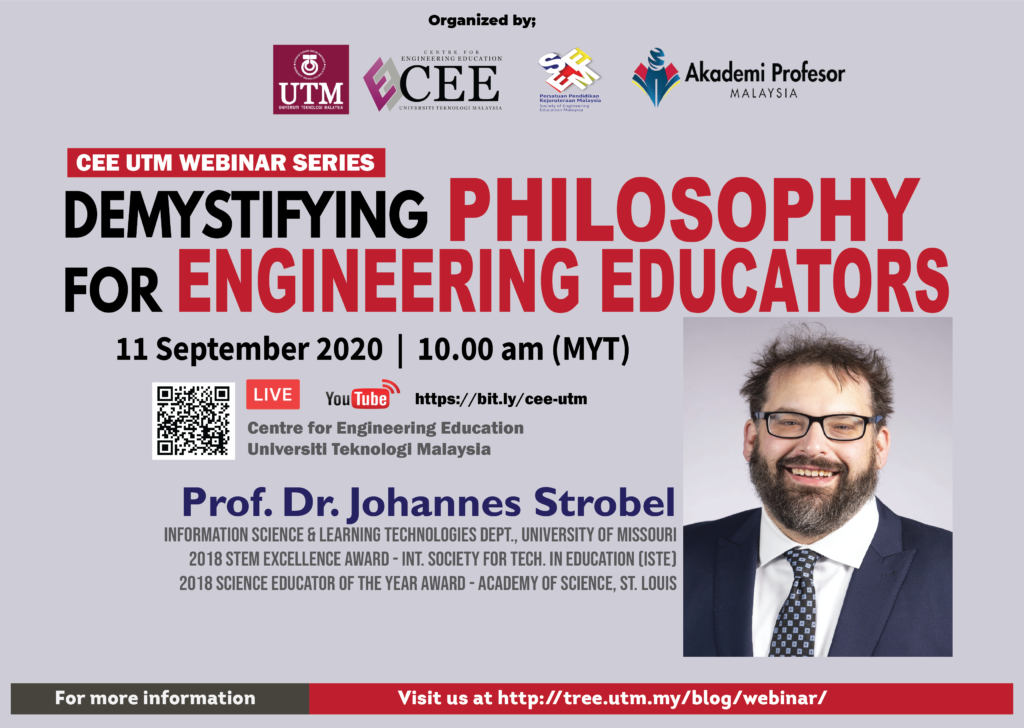 ---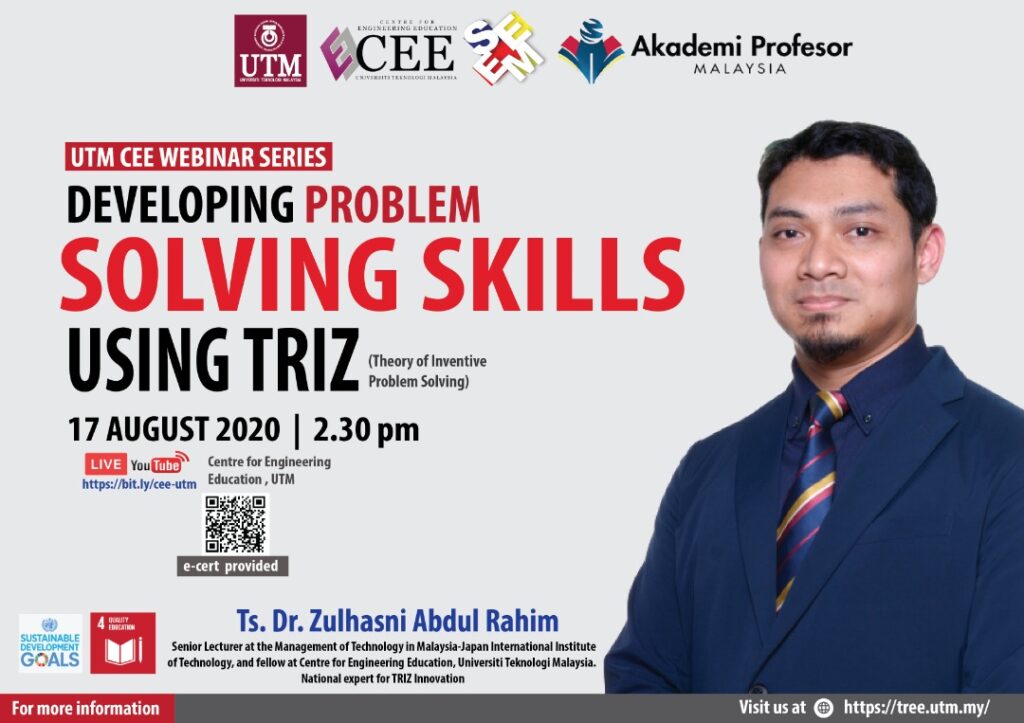 ---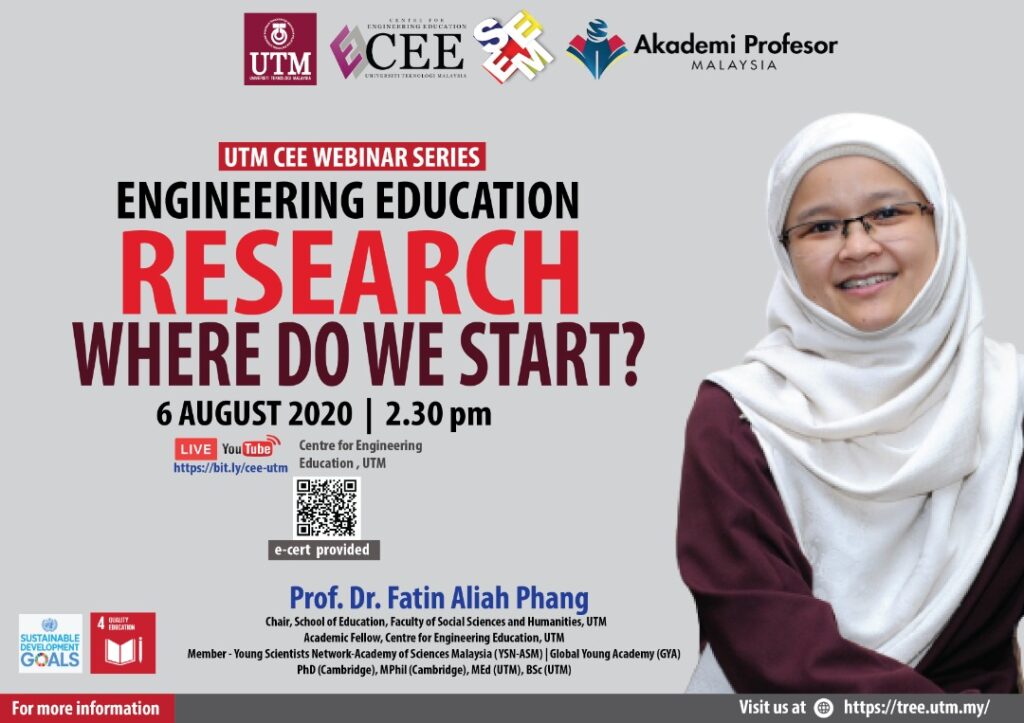 ---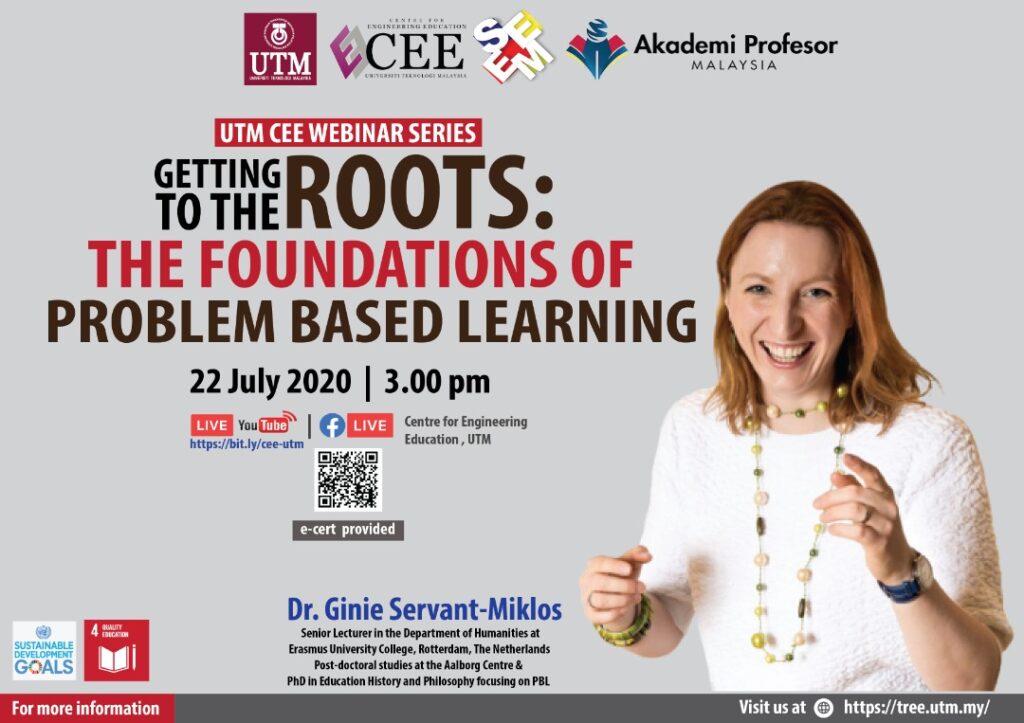 ---
---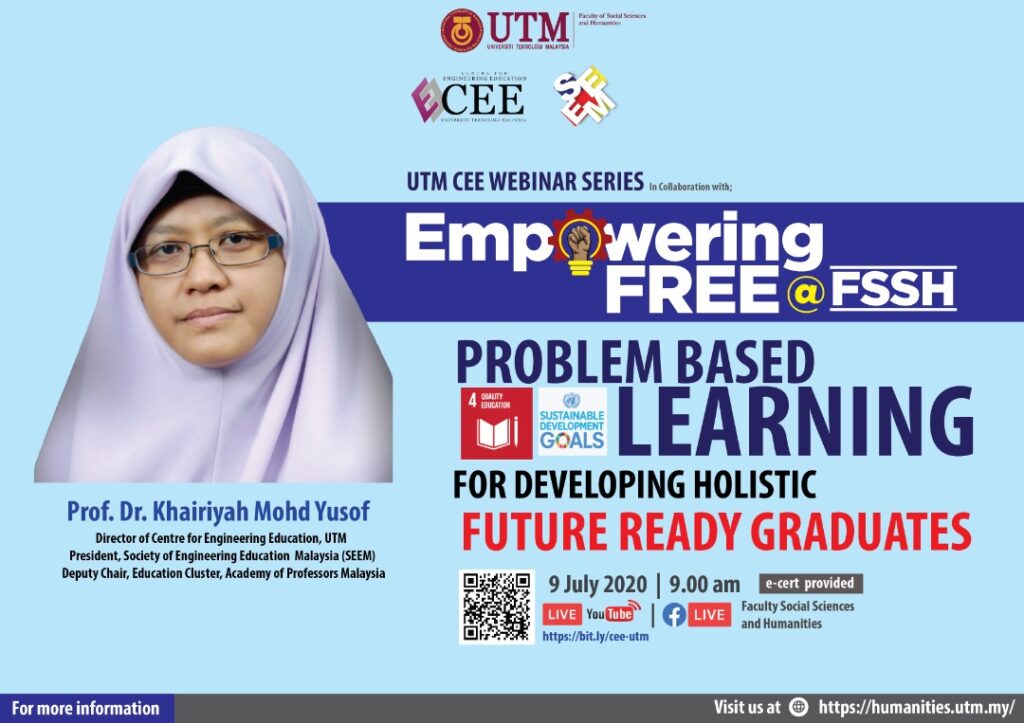 ---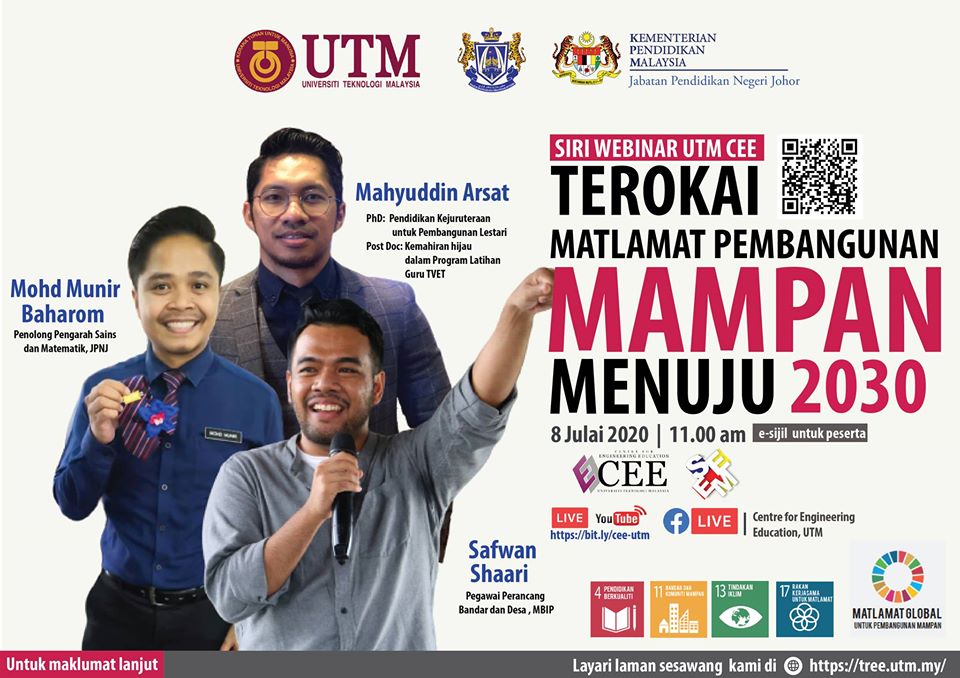 ---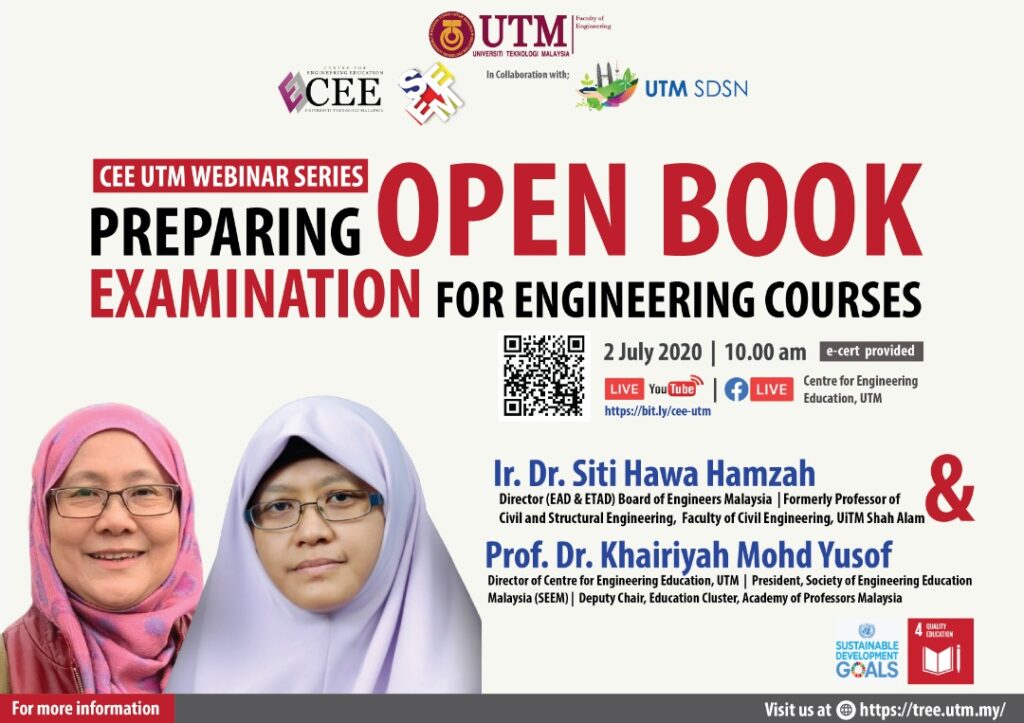 ---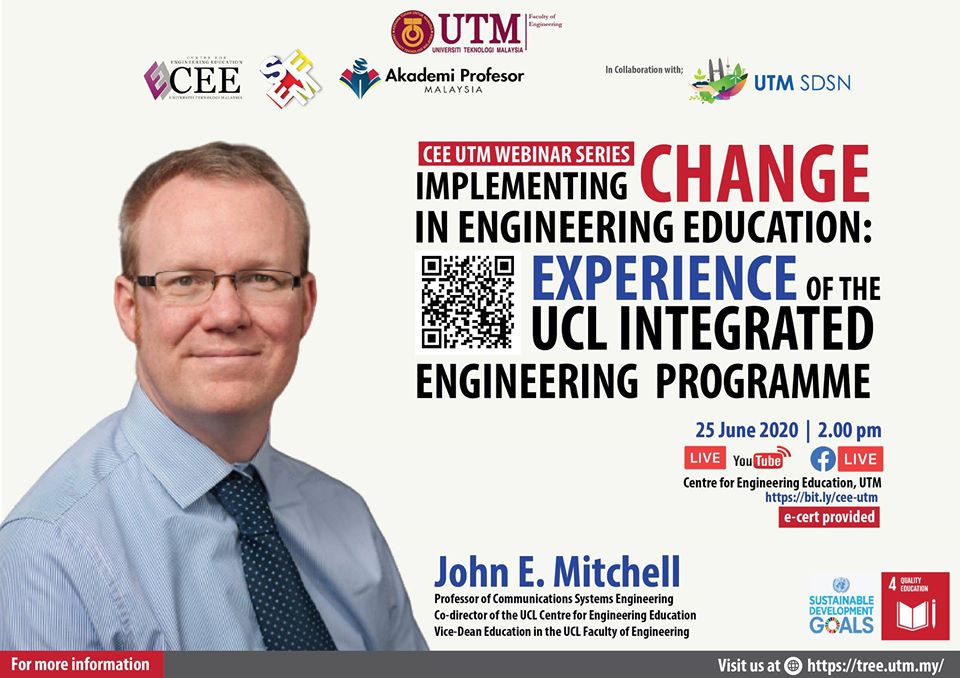 ---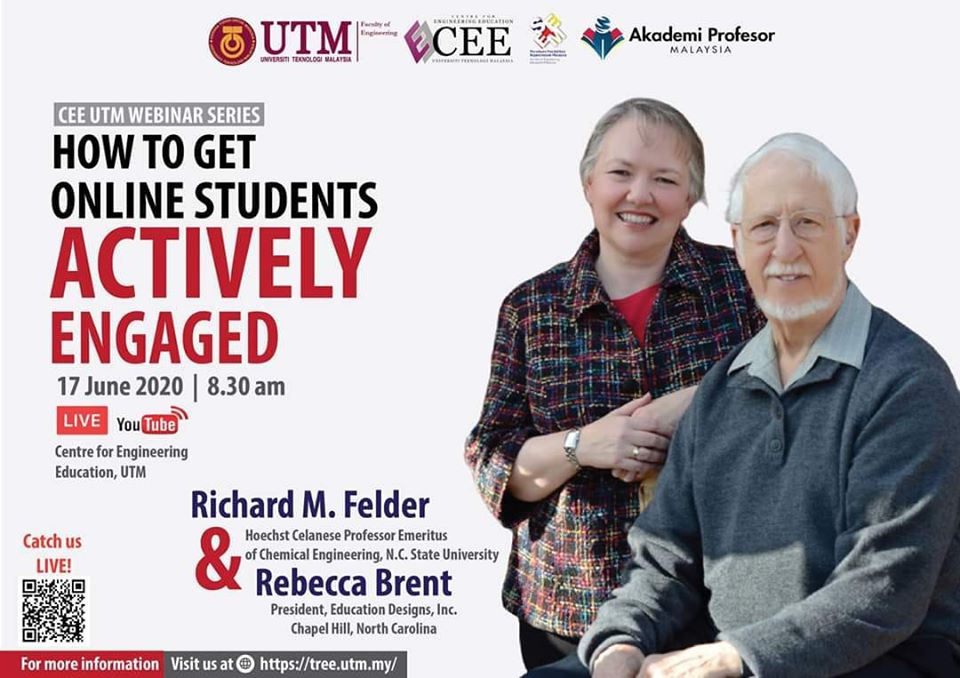 ---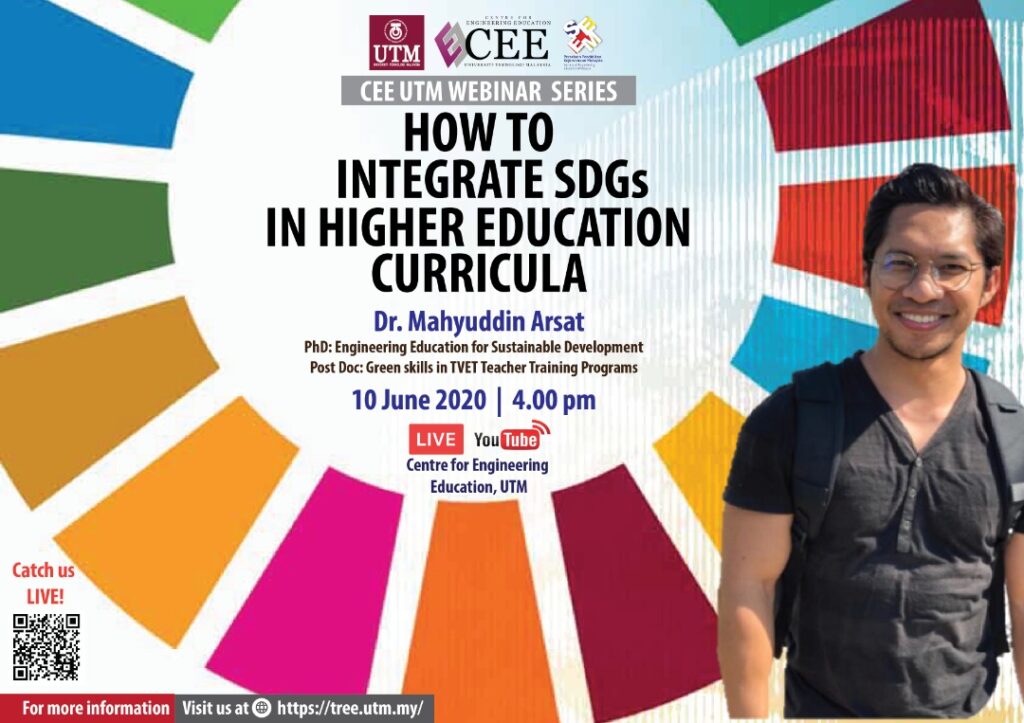 ---