The International Conference on Teaching & Learning in Higher Education (ICTLHE 2012) in conjunction with the 4th Regional Conference on Engineering Education and Research in Higher Education 2012 (RCEE 2012 & RHEd 2012) converged experts and representatives of higher education institutions from around Malaysia and abroad.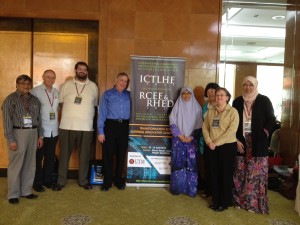 One of the aim of this conference was to create further and future links between engineering educators and educational researches from around the globe. This conference was an avenue to share experiences in conducting robust research in engineering education, and to create a platform for collaborative and multi-discipline research.
We bring to you the papers from ICTLHE 2012 and RCEE 2012 & RHEd 2012.
Downloading is also available for your convenience. Conference papers are categorised based on sessions.
Happy browsing!