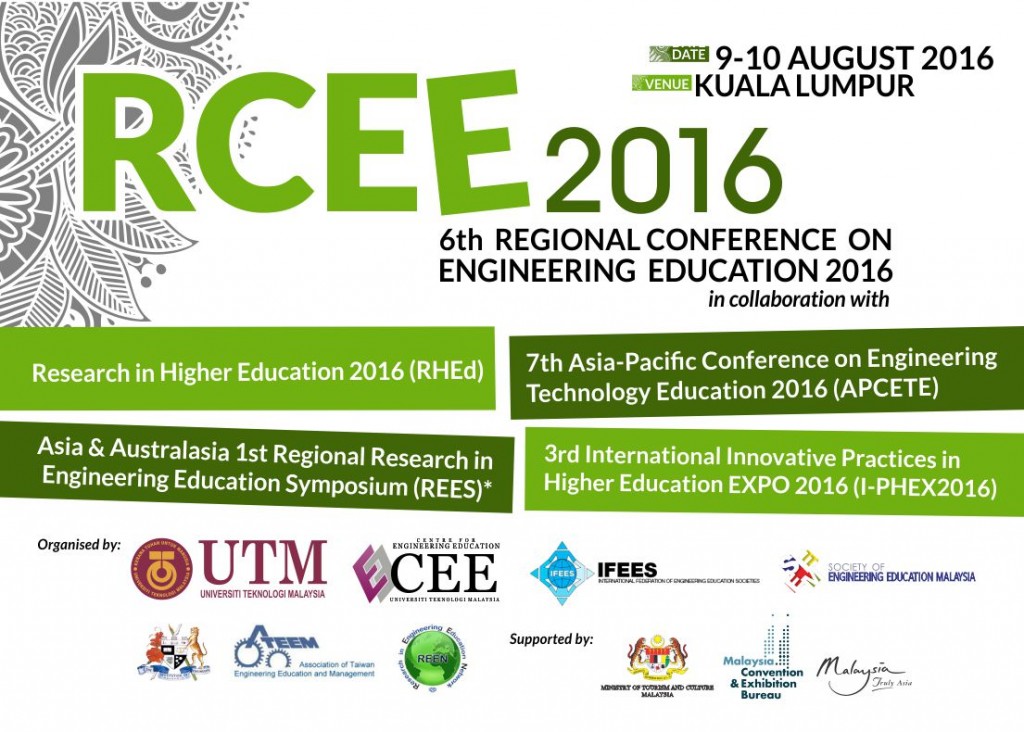 CAMERA-READY PAPER SUBMISSION GUIDELINES
Congratulations!
Your paper has been ACCEPTED to participate in RCEE 2016.
Authors should have received their Notification of Acceptance by now. Kindly check your email for notification sent by EDAS. You are required to submit the camera-ready paper (revised full paper with corrections based on the reviewers' comments) by 8 July 2016 13 July 2016 (*Extended deadline) through your EDAS account.
Camera-ready paper should be submitted together with the copyright form, which can be downloaded here.
RCEE-RHEd-copyright
For further information about this event, please go to the links provided:
1. RCEE 2016 Committee Members
2. RCEE 2016 Participation Fees
3. RCEE 2016 Workshops
4. Registration Information
5. RCEE 2016 Special Tracks
For further information, please do not hesitate to contact us.