PhD in Engineering Education
The PhD in Engineering Education is a full research mode program. For the completion of the program, candidates are required to complete six courses which award 12 credits. The courses provide candidates with the fundamentals of engineering education, as well as the basics in designing research frameworks and proposals. The graduate committee may also require candidates to attend additional courses throughout their studies in order to strengthen their foundation in a particular learning domain.
The programme is suitable for graduates who seek employments at universities, colleges, polytechnics, industries, consulting firms, publishers and government agencies. It is also applicable for engineering education researchers, engineers, educational training specialists and technical communication specialists. The programme is also relevant to directors of teaching or learning centers, diversity programs or outreach programs.
Engineering education is about how we can best educate future engineers. Therefore, the research areas for our PhD and MPhil programmes include the following components which can be investigated independently or integrated with other areas of inquiry: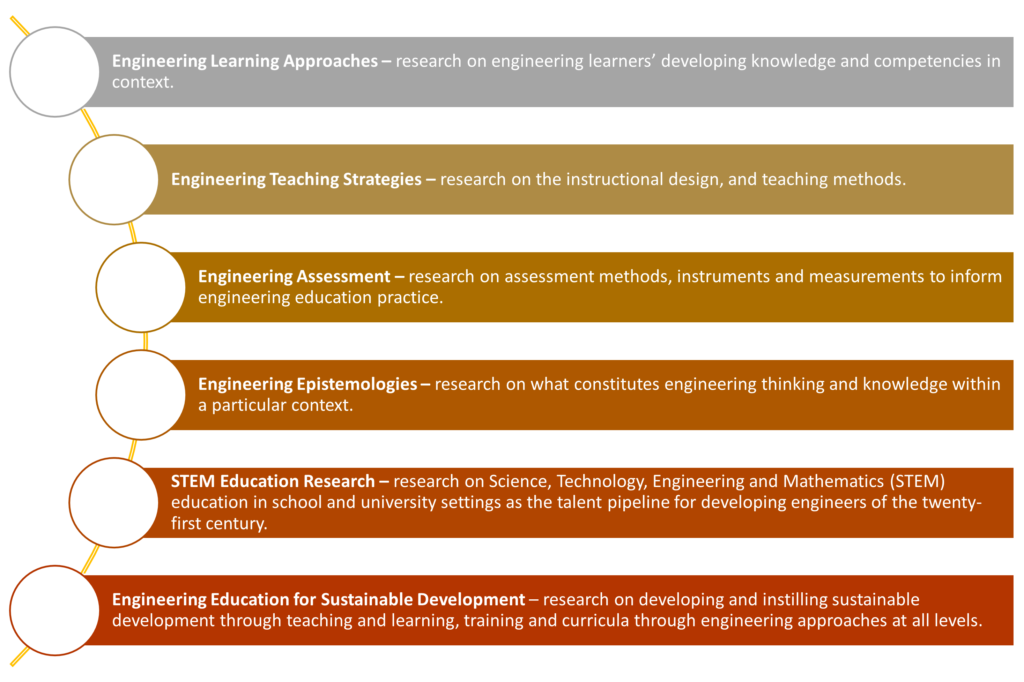 Due to its multidisciplinary nature, there is a wide variety of career options for graduates of this programme. Knowledge of the technical and social science aspects of engineering opens up opportunities for graduates to be well suited for both fields. This is especially when meeting the unique requirements of multidisciplinary knowledge and abilities demanded by both areas. Among the potential career for graduates are:
Academics in engineering sciences, social sciences and education

Academic administrators of engineering schools or departments in higher learning institutes

Engineering and technology curriculum developers

Higher education consultants and trainers

Training designers and developers in industries

Instructional designers

Content developers in publishing companies

Practicing engineers or administrators in industries

Researchers

Trainers and coach in industry
Other related links:
*Last updated 1 June 2022