Address: Sunway Putra Hotel Kuala Lumpur, 100 Jalan Putra, 50350 Kuala Lumpur, Malaysia.
Tel: + 603 4040 9888 |   Fax: +603 4043 0700
Situated directly opposite the iconic Putra World Trade Centre (PWTC), Sunway Putra Hotel is within easy reach of the country's busiest financial centre and trendiest shopping haven. The hotel is located next door to the all-new Sunway Putra Mall – where visitors can uncover never-ending discoveries, excitement-packed retail and entertainment experiences.
The hotel is only less than 3 kilometres away from the city's renowned Petronas Twin Tower or more popularly known as KLCC Twin Towers and is a popular choice for many who want to stay away from the hustle and bustle of the city yet still close enough to get into the financial, tourist and fashion hub of Kuala Lumpur. KLCC encompasses the country's most prestigious shopping destinations and robust commercial district. There is scheduled shuttle service daily to KLCC from the hotel.
How to get there;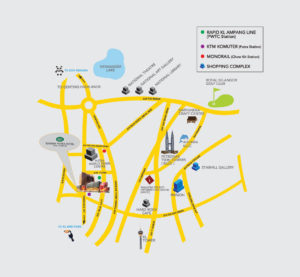 Special discount for ICSTEM 2018 participants who wish to stay at Sunway Putra Hotel, please download reservation form : Sunway Putra Hotel Reservation form for ICSTEM 2018.